Greetings from Tromaville! Here is Chapter 25 of my book, Everything I Know about Business and Marketing, I Learned from THE TOXIC AVENGER. This chapter shares a lesson about self-awareness and authenticity, so get ready to get real!
This Chapter also talks about the many filmmakers and celebrities who have been inspired and influenced by Troma.
If you haven't done so already, you can read the Foreword by Troma co-founder, Lloyd Kaufman, and the Introduction to the book as well as Chapter 1, 2, 3, 4, 5 and 6, 7 ,8, 9, 10, 11, 12, 13, 14, 15, 16, 17, 18, 19, 20, 21, 22, 23 and 24. You can also see me read a few chapters live, along with Lloyd and Toxie, at Florida Supercon as well as a few chapters I read on Facebook Live. Stay tuned for additional chapters to be published here. If you like what you read and can't wait for more, please don't be shy. You can buy the book now on Amazon (and also please don't be shy about sharing, and reviewing the book when you do read it.) Both Toxie and I greatly appreciate your support! – Jeff Sass
CHAPTER 25: INFLUENCING THE INFLUENCERS
One of the amazing things about Troma is the incredible impact Lloyd, Michael, and the Troma Team have had on today's mainstream film industry. Because of the general lack of respect for Troma's inimitable style of moviemaking, the deep influence it has had has gone largely unnoticed by the public at large. In fact, I should not say Troma's "inimitable" style because indeed it has been imitated by Hollywood proper many, many times (see the original Robocop for one example). Yet more than the on-screen talent that has passed through Tromaville (the likes of Kevin Costner, Marisa Tomei, Vincent D'Onofrio, Samuel L. Jackson, Billy Bob Thornton, and many others) perhaps the greatest influence is the impact Troma has had on some of today's most well-known and well-respected filmmakers.
As a young Tromite myself, I witnessed many of these soon-to-be– greats come by to visit Troma at our office or at an industry event to pay homage to Lloyd and Michael and catch a bit of the "Eau du Troma" in per-son. The Troma suite at the Carlton Hotel during the annual Cannes Film Festival or our hotel room office at the annual American Film Market in Los Angeles were both particularly popular hangouts for the soon-to-be- famous filmmakers.
Like the time a scruffy kid from New Zealand came by the Troma suite in Cannes. He professed his Troma fandom and hung out to talk 6with Lloyd about his film, which we had seen and admired, and which he said was influenced by his admiration for Troma. The film in question was aptly named Bad Taste (after all, it was inspired by Troma). Oh, and the scruffy filmmaker from New Zealand? His name was (and still is) Peter Jackson. Yes, that Peter "Lord of The Rings" Jackson. Others who would visit with us in Cannes in the early days of their budding careers included Quentin Tarantino, another loyal fan. And then there are filmmakers who were groomed in Tromaville.
After I left Tromaville in 1994, a young, educated lad was hired, ostensibly to replace me. His name was (and still is) James Gunn. James cowrote Tromeo and Juliet with Lloyd, and of course has gone on to become one of the greatest directors of our time, helming, among other films, the megasuccessful Marvel/Disney epic Guardians of the Galaxy. Other bigwigs who have collaborated with Troma include South Park creators Trey Parker and Matt Stone. Before they created one of the most successful musicals in Broadway history, Book of Mormon, their early film Cannibal! The Musical was released by the Troma Team.
So what is it about Troma that so influences the influencers? I think it boils down to a culture, creativity, and freedom that many filmmakers and creatives find genuinely inspiring. And a great deal of credit goes to Lloyd and Michael, and especially Lloyd as the more visible face of Troma (if you don't count Toxie's hideously deformed face). To filmmaker-fans, Troma represents the embodiment of the independent auteur. Lloyd and Michael created a world for themselves where they are beholden to no one and can make any film, and any creative choices they want. It could be bizarre, it could be silly, it could be funny, it could be gory, it could be all of the above. Most of all, if they are willing to create it, it can be— without the interference and baggage that normally comes with making a movie.
Lloyd and Michael are a quirky pair. They met at Yale. Michael went on to NYU Law School. Lloyd studied Chinese in college and spoke fluent Mandarin decades before it became both a fashionable and profitable pursuit. Somehow, Lloyd, this educated and erudite, bow-tie-wearing, sometime socialite, Upper East Side son of a successful attorney had a predilection for creating goofy, often cheesy (dare I say schlocky) and often violent and bloody, yet somehow very human, films. And he convinced his equally smart and strongly business-minded Yale buddy to join him in a venture that became a forty-plus-year adventure. It's like the very first time the Reese's folks put chocolate and peanut butter together. Who knew? The quirky combo and quirkier tastes of Lloyd Kaufman and Michael Herz became an object of admiration to some, and even jealousy to others.
There are plenty of folks in Hollywood who made more money than Troma did. But there are few, if any, that have had a career with the real creative freedom Lloyd and Michael enjoy and the ability to say "no" to anything that did not suit their muse of the moment. They are also very transparent and very humble. While the Troma Team really does take the business of making movies seriously, they never take themselves too seriously. They are fully aware that almost everything they do is done with at least somebody's ripped-out tongue held firmly in cheek. That self-deprecating and honest approach has proven to be very appealing. And not just to the filmmaking community and fans, but also to the media.
Given the genre of gory, silly, low-budget and often low-brow films Troma is known for, the studio gets widespread and kind treatment from the press and media. I always attributed this to being authentic and realistic, traits the media greatly appreciated in an industry where far too many believed that their proverbial "shit" did not stink. Troma, on the other hand, had no qualms about their scent, because their arguably stinky films made sense to their fans, and made enough cents to keep the dream alive for over forty years.
The Lesson: Be real. Be authentic. Take your business seriously, but don't take yourself too seriously. Be self-aware about your business, and its role in your industry and the world. Some folks are out there saving lives and curing cancer. Most of us are not, so be true to the true value of your products and services. That's not to diminish them, but rather to present them in the right light and context.
•••
That's Chapter 25 – Are you self-aware about the role your business plays in the Universe? Or are you guilty of taking yourself too seriously when it comes to presenting your business? Something to think about… Stay tuned for Chapter 26: "Yes, We Cannes!" which talks about the residual value of trade shows and conferences, the Cannes Film Festival and Market, and the only time I ever was in a fist fight (thanks to Toxie!)
The book in previous posts:
Foreword, by Lloyd Kaufman
Introduction: Lights, Camera, Action!
Chapter 1: Welcome to Tromaville!
Chapter 2: The Troma Building
Chapter 3: Meet the Moguls
Chapter 4: Trailer Trash
Chapters 5 and 6: Working FREE-lance & Becoming a Full-time Tromite
Chapter 7: Branding Begins on the Ground Floor
Chapter 8: The Power of We
Chapter 9: Old Yeller (and Be Your Brand)
Chapter 10: Find Something to Believe In
Chapter 11: Show Up!
Chapter 12: Sink or Swim!
Chapter 13: Embrace your Vision and Culture!
Chapter 14: Strategic Partners – Burn Houses, Not Bridges
Chapter 15: If You Don't Want to Swallow a Frog, Start with a Stunt
Chapter 16: Repurpose, On Purpose!
Chapter 17: Always Salute the Schwag!
Chapter 18: Playing by the Rules
Chapter 19: Fix it, or Forget it… Fast!
Chapter 20: This Means WAR!
Chapter 21: Delegate or Die!
Chapter 22: Location, Location, Location
Chapter 23: Everyone is Expendable (Especially if you Wear a Mask!)
Chapter 24: Be Open to the Unexpected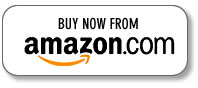 https://everythingiknowabout.marketing/wp-content/uploads/2019/02/Troma-Influencing-the-Influencers.png
315
560
Jeffrey Sass
https://everythingiknowabout.marketing/wp-content/uploads/2017/04/Untitled-5-6.png
Jeffrey Sass
2019-02-05 08:20:06
2019-02-17 16:37:48
Chapter 25: Influencing the Influencers