Mitch Joel is not just a highly regarded author and marketing thought leader, nor is he just a long-established blogger and podcaster. He's also not just a co-founder and president of a successful global digital agency, nor is he just a former rock and roll journalist. Mitch Joel, above all these things, is a mensch, in the truest sense of the word. For those of you perhaps not as familiar with the Yiddish term, a "mensch" is a person of integrity and honor – an all around great guy. That's Mitch Joel, and I am fortunate to have had the pleasure of breaking bread (not bad) with him on more than one occasion. I am even more fortunate to be the guest on Episode #593 of his long-running and popular marketing podcast, Six Pixels of Separation.
It was great to talk with Mitch about my book, marketing, and even share some mutual love for the Mel Brooks comedy classic, Blazing Saddles… It is a fun, and hopefully informative and entertaining conversation. Click here or on the embed below to listen, and if you're not already a follower of Mitch, please consider subscribing to the Six Pixels of Separation podcast.
If you enjoy listening to my conversation with Mitch, please consider reading my book!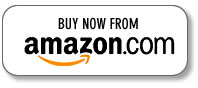 https://everythingiknowabout.marketing/wp-content/uploads/2017/11/SPOS__593_-_Marketing_Lessons_From_The_Toxic_Avenger_With_Jeffrey_Sass___Six_Pixels_of_Separation_-_Marketing_and_Communications_Podcast_-_By_Mitch_Joel_at_Mirum.png
312
1826
Jeffrey Sass
https://everythingiknowabout.marketing/wp-content/uploads/2017/04/Untitled-5-6.png
Jeffrey Sass
2017-11-20 21:24:58
2017-11-20 21:24:58
Marketing Lessons From The Toxic Avenger - This Week's Six Pixels Of Separation Podcast