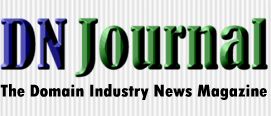 Ron Jackson is a former TV News Reporter and station Sports Director. He is a consummate journalist that today serves as Editor and Publisher of Domain Name Journal (DNJournal.com) the highly regarded online Trade Publication for the Domain Name industry. I recently gave Ron a copy of my book when we were both at the Domaining Europe conference in Berlin. Ron must have had a boring flight back to the U.S. because he had the time to read the book along the way. He also seemed to like it and wrote a great and fun article about it in his popular "The Lowdown" column.
What Sass can do is spin some fascinating yarns about his days in the late 80s and early 90s with legendary New York City-based cult movie production house Troma Entertainment where he spent more than seven and half years in film production, marketing, acting and assorted mayhem… Jeff learned many valuable and timeless business and marketing lessons from his experiences at Troma and he shares the best of those in his new book – in each case noting how the specific lesson learned can be applied in any business or marketing campaign today.
I mentioned that Ron is the consummate journalist. As such, it seems he could not read my tales of movie mayhem without getting a firsthand taste of Tromaville himself. So after returning from Berlin, it seems Ron did a bit of B-movie binge-watching, turning to Tromatizing his Netflix account by watching The Toxic Avenger, Sgt. Kabukiman, NYPD, Rabid Grannies, and more. And Ron still wrote a great article about Everything I Know about Business and Marketing, I Learned from THE TOXIC AVENGER.
Thanks, Ron!
You can click here to read his complete article on The Lowdown.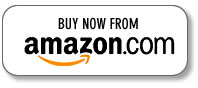 https://everythingiknowabout.marketing/wp-content/uploads/2017/06/dnj-newmast-pin5.jpg
116
271
Jeffrey Sass
https://everythingiknowabout.marketing/wp-content/uploads/2017/04/Untitled-5-6.png
Jeffrey Sass
2017-06-07 21:10:40
2017-06-25 11:57:20
DNJournal: New Book Reveals .CLUB Superhero Jeff Sass Owes His Marketing Powers to The Toxic Avenger!