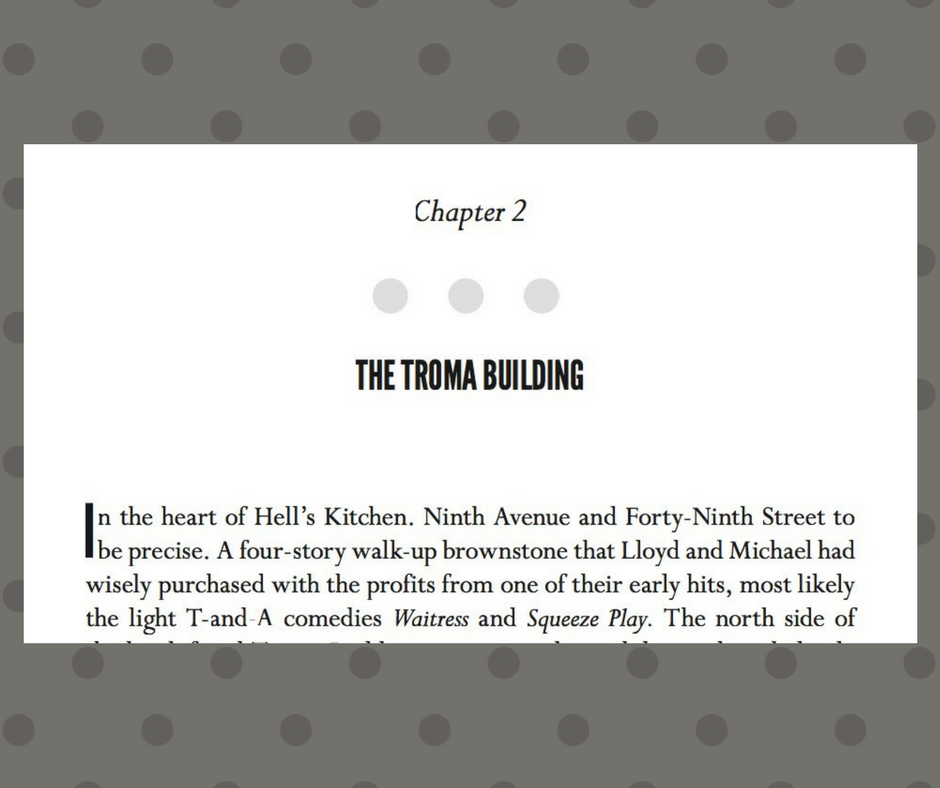 Greetings from Tromaville! Here is Chapter 2 from my book, Everything I Know about Business and Marketing, I Learned from THE TOXIC AVENGER. If you haven't done so already, you can read the Foreword by Troma co-founder, Lloyd Kaufman, and the Introduction to the book as well as Chapter 1. Stay tuned for additional chapters to be published here. If you like what you read and can't wait for more, please don't be shy. You can buy the book now on Amazon (and also please don't be shy about sharing, and reviewing the book when you do read it.) Both Toxie and I greatly appreciate your support! – Jeff Sass
Chapter 2: The Troma Building
In the heart of Hell's Kitchen. Ninth Avenue and Forty-Ninth Street to be precise. A four-story walk-up brownstone that Lloyd and Michael had wisely purchased with the profits from one of their early hits, most likely the light T-and-A comedies Waitress and Squeeze Play. The north side of the brick-faced Troma Building was exposed, unadulterated, and clearly visible to all traffic heading downtown on Ninth Avenue. It was adorned with a giant-sized version of the one-sheet (movie parlance for a poster) of The Toxic Avenger movie and the greeting, "Welcome to Tromaville." Yes, as countless buses, cars, and taxis voyaged down Ninth Avenue into the famous Hell's Kitchen neighborhood, they were greeted not by graffiti but by the infamous hideously deformed creature of superhuman size and strength. A truly supersized Toxie, complete with a mop the size of a schoolyard flagpole. Heading south on Ninth Avenue, there was no question you had arrived in Tromaville.
That small investment in Manhattan real estate was one of the many business and marketing strokes of genius executed by Lloyd and Michael and it, quite literally, put Troma on the map (at least on the map of the West Side of New York City). Think about it: Which other independent film studio could afford billboard advertising in midtown Manhattan, albeit the somewhat seedier side of said midtown? Still, it was great exposure, and it was free.
Speaking of free, the ground floor of the Troma Building had a retail space that was rented out to a variety of tenants over the years. The building was bought for cash and had no mortgage, so as long as the rent from the retail tenant covered the cost of insurance and real-estate taxes, Troma's film business could occupy the rest of the building essentially rent-free. This low overhead advantage probably kept the company alive during the many lean times. And there were many lean times.
•••
That's Chapter 2 – Another short and sweet one. Stay tuned for "Chapter 3: Meet the Moguls" and my first in-person encounter with Troma founders Lloyd Kaufman and Michael Herz…
The book in previous posts:
Foreword, by Lloyd Kaufman
Introduction: Lights, Camera, Action!
Chapter 1: Welcome to Tromaville!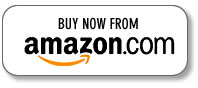 https://everythingiknowabout.marketing/wp-content/uploads/2017/07/Untitled-design-1.png
788
940
Jeffrey Sass
https://everythingiknowabout.marketing/wp-content/uploads/2017/04/Untitled-5-6.png
Jeffrey Sass
2017-07-16 10:33:31
2017-09-02 13:43:58
Chapter 2: The Troma Building