Greetings from Tromaville! Here is the Introduction to my book, Everything I Know about Business and Marketing, I Learned from THE TOXIC AVENGER. If you haven't done so already, you can read the Foreword by Troma co-founder, Lloyd Kaufman. Stay tuned for additional chapters to be published here. If you like what you read and can't wait for more, please don't be shy. You can buy the book now on Amazon (and also please don't be shy about sharing, and reviewing the book when you do read it.) Both Toxie and I greatly appreciate your support! – Jeff Sass
INTRODUCTION: Lights, Camera, Action!
There are a lot of similarities between making movies and starting companies. Film producers and directors are as much entrepreneurs as anyone who might create or aspire to create a Silicon Valley start-up. The purpose of this book is to draw valuable lessons in business and marketing from my experiences making movies—not in Hollywood, mind you, but rather in Tromaville. Since my filmmaking days, I've been a start-up cofounder, COO, CEO, and currently a CMO, and I don't think I ever could have survived the C-suite if I hadn't had the experience of making B-movies.
•••
Early in my career, I spent seven and a half years working for Troma, the low-budget film studio probably best known for the cult-classic action/horror film The Toxic Avenger. As I am sure you must know, The Toxic Avenger is the heartwarming story of Melvin Junko, a lowly mop boy who, teased and taunted, falls into a vat of radioactive waste and emerges as…the Toxic Avenger—the First Superhero from New Jersey!
As a movie, The Toxic Avenger was sloppy, gory, cheesy, tasteless, and perhaps even unsavory. But as a character, the Toxic Avenger (now affectionately known as "Toxie") was remarkably endearing, especially for a hideously deformed creature of superhuman size and strength. In his 1986 review of the film, Stephen Holden of the New York Times said The Toxic Avenger "may be trash, but it has a maniacally farcical sense of humor, and Tromaville's evildoers are dispatched in ingenious ways."
The oft-warped brainchild of two Yale graduates, Lloyd Kaufman and Michael Herz, Troma has indeed been ingenious in creating a world outside the Hollywood norm, their own Tromaville, where the filmmakers are beholden to no force other than their own off-kilter creative muse. The proof of their ingenuity? Today Troma Entertainment still lives on, over forty years old and arguably the world's oldest independent film studio. That monstrous creature Toxie? He's gone on to survive three sequels and a Saturday-morning cartoon spin-off, along with the requisite comic books, toys, games, and apparel. A rumored "big studio" remake even threatened to star Arnold Schwarzenegger as Toxie.
The Troma Team is notorious for giving young, inexperienced aspiring filmmakers a chance to work, often way over their heads and always way under their expected minimum wage. But the experience, as they say, is priceless. It was for me. And as I hope this book will expose, my lessons from Tromaville extended far beyond my celluloid dreams. While many former Tromites went on to impressive (and more traditional) Hollywood careers (including the likes of actor Kevin Costner and director James Gunn), my own post-Tromatic career led me down the path of a marketer and tech entrepreneur. I think I am pretty good at what I do. I've had many great experiences in the business world since I emigrated from Tromaville in 1994. But if I am truly honest with myself, I must admit that I couldn't have done it without Toxie.
Making movies is hard work, especially making movies on a shoestring budget. Actually, we couldn't even afford shoestrings—we had Velcro budgets! But I learned a lot: how to mix theatrical blood, how to make a ripe cantaloupe substitute for a head being crushed…but making movies also taught me a lot about business and entrepreneurship.
In truth, a film production is like a start-up on steroids. You go from screenplay (business plan) to product completion in a matter of months. You have to hire, fire, build up, tear down, raise money, spend money, rally the troops, fight deadlines and external forces, and make constant compromises, all the while fighting to stay the course and make the best film (i.e., product) you can. Teamwork and camaraderie, on and off the set, make a big difference (culture), and in the end, success or failure comes from ultimately finding an audience (satisfied customers).
Nobody sets out to make a bad film, just like nobody starts a company with the intention of failing.
•••
That's the book's introduction. Hope you enjoyed it. Next, "Chapter 1: Welcome to Tromaville."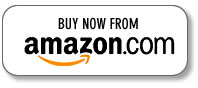 https://everythingiknowabout.marketing/wp-content/uploads/2017/06/Sass-Book-Introduction.png
788
940
Jeffrey Sass
https://everythingiknowabout.marketing/wp-content/uploads/2017/04/Untitled-5-6.png
Jeffrey Sass
2017-06-11 10:40:16
2017-06-25 16:56:33
Introduction: Lights, Camera, Action!