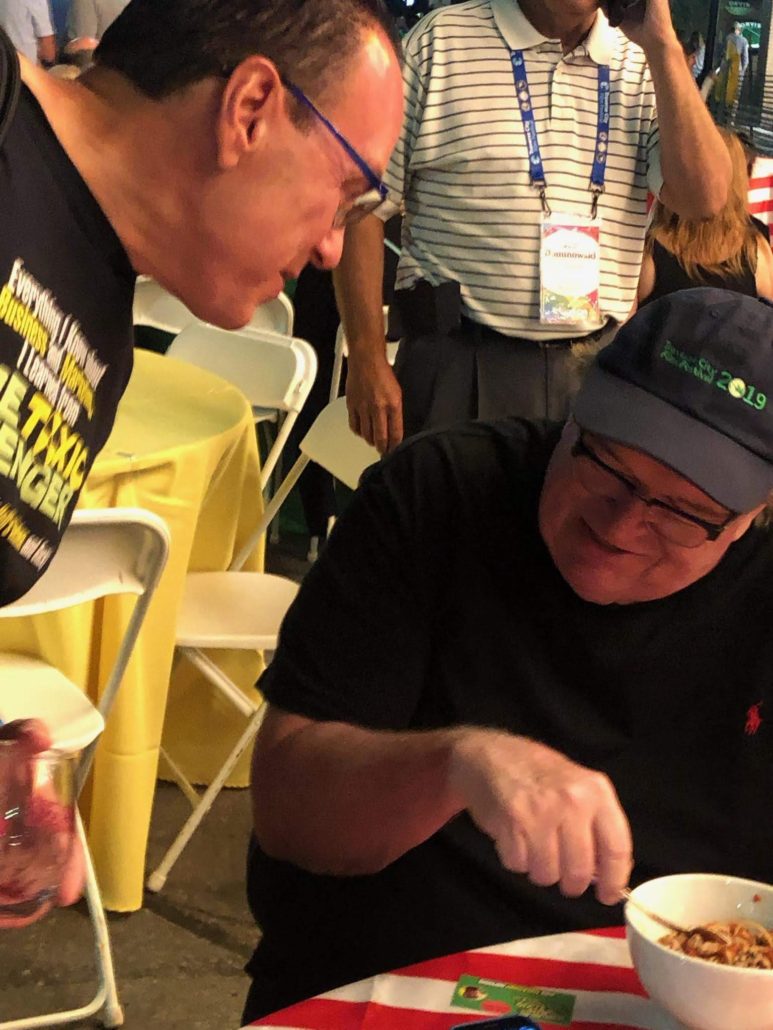 For the past few years, I've been visiting Traverse City, Michigan every summer to escape the Florida heat and humidity, and to enjoy the beauty, lakes, wineries, and breweries of Northern Michigan (fitting in some biking, hiking, kayaking, and sailing in between the wineries and breweries!) This summer, by pure coincidence I planned my trip during the well-respected Traverse City Film Festival. With its main venue the beautifully restored State Theatre, and the sister cinema, the Bijou, on the shore of the Grand Traverse Bay, and additional charming venues scattered throughout the small town, it is a perfect locale for a summer film festival.
The Traverse City Film Festival was started in 2005 by award-winning documentary filmmaker Michael Moore with a clear and determined mission:
"The Traverse City Film Festival is committed to showing 'Just Great Movies' and helping to save one of America's few indigenous art forms- the cinema. We are committed to showing great movies that both entertain and enlighten the audience. We need movies that seek to enrich the human spirit and the art of filmmaking, not the bottom line. Our goal is for people to leave the theater with the feeling that they just watched something special."

– Michael Moore, President and Founder
Back in my Troma days, I recall seeing Michael Moore and saying hello to him a few times on the streets of NYC, in and around Times Square, where he may have been doing post-production on one of his films. When I realized I'd be in Traverse City during the festival this summer, I hoped perhaps, to have a chance to see him again and perhaps even give him a copy of my book. As it happened, the summer stars aligned for me to be able to do just that.
Always Be Marketing
Knowing the town would be flowing with film fans, including some who would likely recognize The Toxic Avenger, I packed a bunch of my tee shirts that have my book's logo on the front and www.ToxicAvenger.marketing on the back and decided I'd wear that shirt every day the Festival was going on. I also got tickets for the opening night party and brought some copies of my book which I kept in my backpack at all times. I also attended some festival events including a great panel discussion on the "Future of Film" with Michael Moore, some of the festival filmmakers, and Ira Deutchman, film industry veteran, and Columbia University professor. I sat in the front row, in my promotional tee-shirt, and was sure to ask a question during the Q & A (and shamelessly plug my book in the process.) Always. Be. Marketing.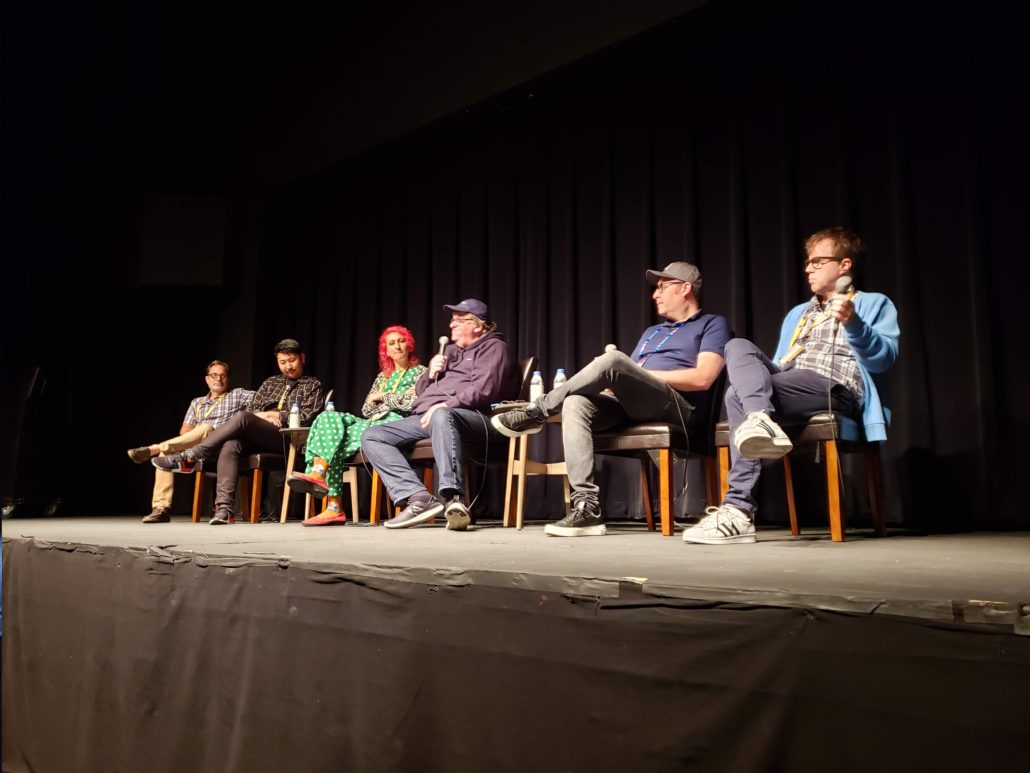 During the opening night party, a fun street party within a closed-off section of Front Street, with the classic State Theatre marquee as the backdrop, I did have the chance to say hello to Michael Moore and give him a copy of my book (see photo above). We had a brief and friendly conversation about Troma, and he could not have been nicer.
As I wore my Toxic tee-shirt around town during the festival, every once in a while I'd get a knowing nod from someone or a comment or question about The Toxic Avenger. When a short conversation would ensue, I'd always hand out a business card for the book. It was a lot of fun, and I was pleasantly surprised to even see a little spike in book sales during the festival days. In my book, there's a chapter called "Alway Salute the Schwag" which talks a bit about the power of tee shirts and schwag. I put that power to work during my vacation in Traverse City! Remember, always be marketing!
https://everythingiknowabout.marketing/wp-content/uploads/2019/08/jeff-sass-michael-moore-toxic-avenger.jpg
2048
1536
Jeffrey Sass
https://everythingiknowabout.marketing/wp-content/uploads/2017/04/Untitled-5-6.png
Jeffrey Sass
2019-08-18 12:49:57
2019-08-18 15:28:57
"Michael and Me"