As you can imagine, when publishing a book, the reviews it receives carry a lot of weight in helping others decide whether they want to purchase and read it. I can remember in the good old moviemaking days how we waited with baited breath for the reviews to hit for our films. Even in Tromaville, reviews mattered and we were always thrilled when one of our meager movies got noticed by a mainstream reviewer. Like when Stephen Holden of the NY Times said Sgt. Kabukiman, NYPD, "…is funny in a Mad Magazine-manque sort of way…" That was a great review (and compliment). Even the late, great, Roger Ebert was often kind with his thumbs when it came to Troma's fare.
As for my book, while it has only been a few weeks since Everything I Know about Business and Marketing, I Learned from THE TOXIC AVENGER has been published, the initial reviews on Amazon.com have been very positive. It is great to hear from people who have spent a few bucks and taken the time to read my words, especially to hear that they found value and inspiration from the stories and lessons I share in the book.
Thanks to everyone who has read and reviewed the book so far. Here are a few highlights:
What can be learned from the B-movie industry? A lot, as it turns out. Brand consistency and predictability is important there as it is for Louis Vuiton. Jeff's stories of the Hell's Kitchen low budget studio are not only funny, they are highly transferable to other industries and environments… I cannot recommend this book highly enough, and I would put it up there with books like "Positioning" by Reiss and Trout if you want to really understand how marketers think.
– Fred K.

If you like movies, super heroes or have ever wondered what the real business of the independent film industry is like, you'll enjoy this book and have great takeaway points about how to build and promote your products and services.
– Jennifer Wolfe

I've read a lot of business and marketing books that include banal examples from Corporate America. This book is very different; it brings life to business lessons such as the importance of teams through colorful stories from the author's personal experience at B-movie studio Troma. Several of the business lessons are ones I haven't heard anywhere else and make a lot of sense. I highly recommend picking up this book.
– Andrew

A delightful read! Engaging and educational at once. Jeff has a colorful and extensive background and I had numerous take-aways that I will apply in business and life – highly recommended.
– Montagne
If you have read my book and enjoyed it, I hope you will also consider leaving a review. It really does help. And, of course, please tell others about the book if you enjoyed it. 🙂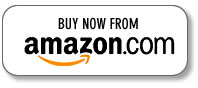 https://everythingiknowabout.marketing/wp-content/uploads/2017/05/five-stars-2.jpg
300
255
Jeffrey Sass
https://everythingiknowabout.marketing/wp-content/uploads/2017/04/Untitled-5-6.png
Jeffrey Sass
2017-05-28 15:56:50
2017-06-25 11:58:43
And the Reviews are in!